My Current Fashion/Beauty Wishlist
I've had this itch to go shopping recently, but I don't quite have the funds to go out and get a bunch of stuff right now. So, I've been doing some online browsing, and rather than actually purchase anything, I thought I'd just come up with a little wishlist of a few things I'm currently wanting.
The first item on my wishlist is this
Rebecca Minkoff Quilted Mini Affair Bag
in Port. By now I'm sure you all know that I love those burgundy/wine colors, and I absolutely love this bag! I already own one of these purses in white, but I haven't been wearing it because I'm trying to save it for my honeymoon. We'll see if I'll actually be able to save it come next spring, though, since the temptation to wear white isn't quite as high right now!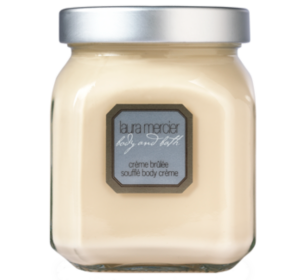 Next is the
Laura Mercier Creme Brulee Souffle Body Creme
. This is another item that probably won't surprise you at all, because you guys already know about my obsession with Creme Brulee scents! Truthfully, I'd also love the Sugar Scrub, Hand Creme, and Honey Bath, basically everything that has that scent, but if I had to narrow it down, I guess I'll go with the Body Creme...and if I could just narrow it down to two, I do also need a Hand Creme. I guess the Hand Creme is an honorable mention. :)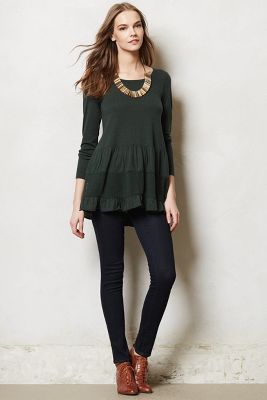 I've also been eyeing this
Tiered Sweater Tunic from Anthropologie
. I love the cut on this, because you may not be able to tell from my videos or anything, but I have a rather long upper body in comparison to my legs, so tunics are amazing, because they disguise where your legs start, making those of us with this body shape look a little more proportional! I also love this deeper, forest green color. I know the big color of the season is emerald, but this is probably as close as I'll get to that - I like darker colors for the colder seasons!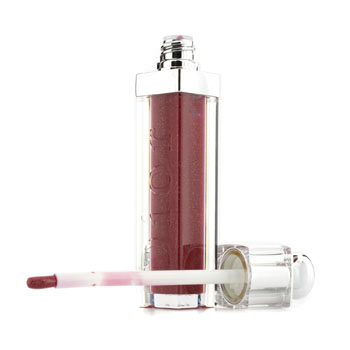 As for makeup, I would love to try one of these
Dior Addict Glosses
, and the color I've really been loving is this Night Fantasy, which is described as a 'sparkling deep berry'. Does that not sound and look amazing for fall and winter? I've heard a lot of beauty girls rave about these glosses, so I really want to try one out for myself!
Finally, I've been looking at this
Ivory Garland Bracelet from Bauble Bar
. I've never purchased anything from Bauble Bar, but I love browsing their site! Their jewelry is absolutely beautiful, and this one is gorgeous. It has just enough sparkle to really catch your eye, but has ivory stones mixed in with it to give it a little more of a vintage look, too!
What's on your beauty and fashion wishlists?
Let me know in the comment section below!